---
---
Custom Search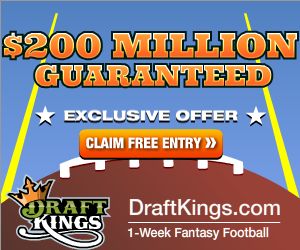 2012 Fantasy Football Contests

Check out our

Week 5 results

and get information to sign up for our salary cap or perfect lineup fantasy football contests.

Customize your experience

The latest…

Recent comments

AWESOME FANTASY TEAM NAMES

We're still collecting awesome fantasy baseball and fantasy football team names. Visit the

original post

and leave a comment.

NINJA ARMY

Have a great post idea or story? Submit it and we'll publish it on our front page. Submit content here.


Sponsor Us?





Fight like Ninjas

Free-from-fantasy ninjas

Mainstream Ninjas

Outside of our realm